STELLAR IS THANKFUL FOR…
2020 might not have been the year we had hoped it would, but we still have lots to be thankful for!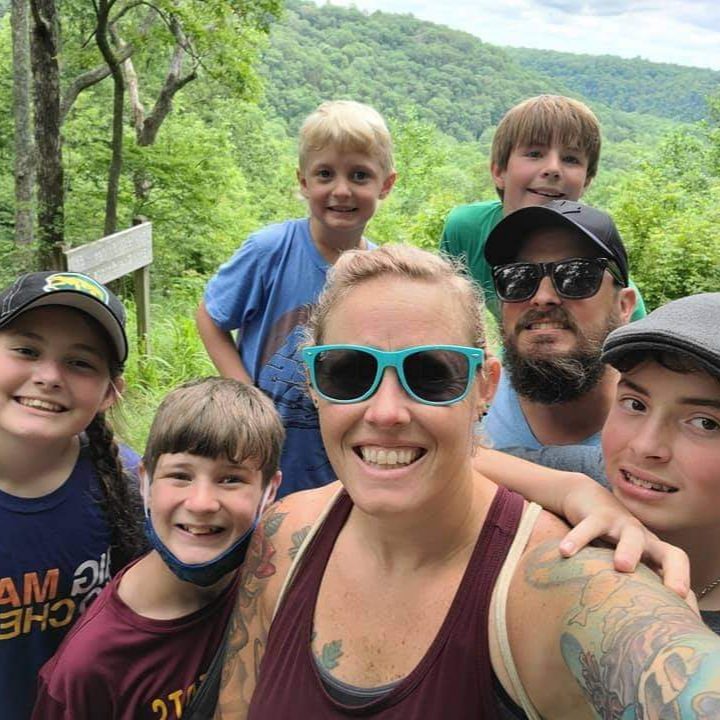 Even though this year has sucked royal, I am thankful for the extra time it has given me with my family. I know my kids will not be young for long and I needed a little reminder to slow down and enjoy each stage as it comes. But that being said, hopefully we'll be back to running them all to activities again soon! Oh and Lunchables. I'm thankful for Lunchables.
This year I am thankful for my family and friends more than ever. I don't know what I would have done without you through all the hard times and obstacles I faced this year. You all truly lifted me up and helped me heal. You gave me a place to stay, a shoulder to cry on, some great advice, support and laughs. Because of you I have come out stronger than I have ever been. I really am a lucky girl to have all of you and will be there in turn when I am needed.
Family pictures… the stress of them is not fun. Finding outfits, scheduling a time and hoping the weather is good for it, The day-of 'conversations' – "Yes, you have to shower", "Yes, I know you don't like jeans or those shoes, but you have to wear them!", "Now, smile and pretend you love your sisters!" Good times! HOWEVER, my sister recently sent me a handful of family pictures from growing up, and I love them so much. I showed them to my kids and said, "This is why we do family pictures, so in 20-30 years we can look back at them and remember that day and how we all looked." So do I like doing family pictures? No, not really. But I am so thankful for these pictures we will have forever.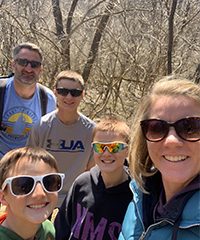 Well, 2020 has definitely been a year we won't forget! With 3 kids e-learning, I'm thankful for noise-canceling headphones…they have been a lifesaver while working from home. In all seriousness, I have welcomed the opportunity to take a breath (with a mask on) and slow down. The sports schedule of my husband and 3 sons can get chaotic so this year I am grateful for our family dinners and the chance to spend extra time with my kids.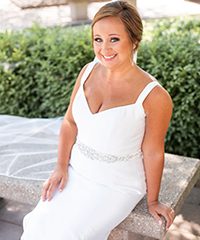 2020 was not an easy year but even with all the hurdles and obstacles, I am thankful for having my best year ever! 2020 is the year that I got married to my best friend and bought a house for my dog to have a yard to run around in.
Oh, and liquor stores, I'm thankful for those too!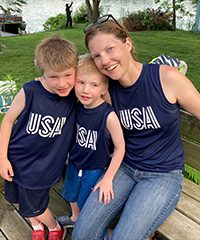 I am thankful for fire pits and hand warmers to keep me warm during this COVID winter! I am also thankful for all the extra time I get to spend with my family!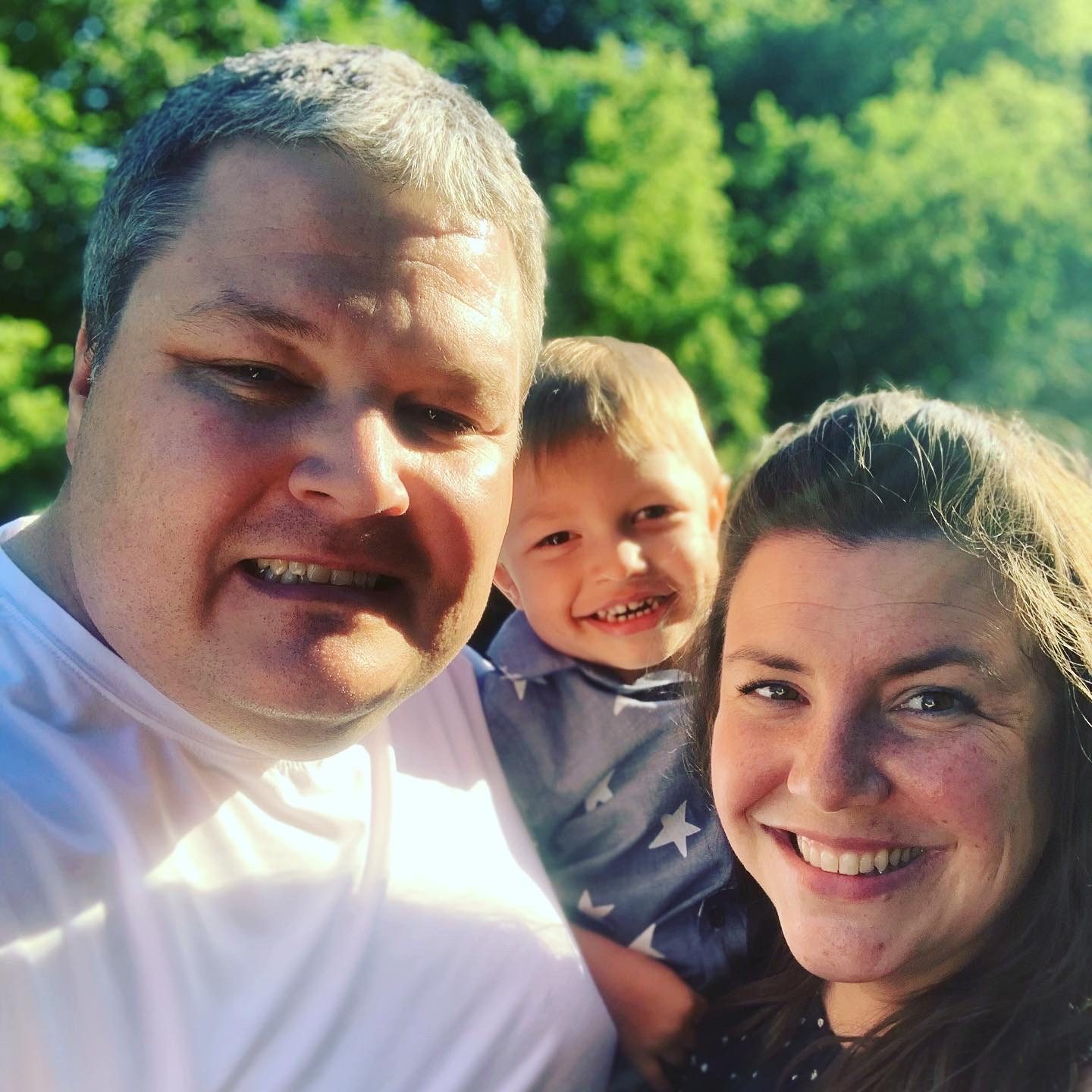 2020 has been a wild ride, but it definitely has put things in perspective. This year, I am thankful for the chance to slow down and spend more time with my husband, son and fur baby. We've been able to make so many memories and I can say with certainty that I've been more present than ever before. I'm also thankful for technology which has enabled me to stay connected to family and friends. Zoom happy hours, group texts and lots of photos have helped fill the void of so many missed events. 2020 may not have gone as planned, but it opened my eyes to what takes precedence!