Instagram started out as a simple photo sharing app. You could just scroll mindlessly and like photos of your friends and view photos based on who you followed. As of recently, Instagram has gravitated towards a more video-prominent platform, suggesting accounts to follow, and adding sponsored advertising to the main feed.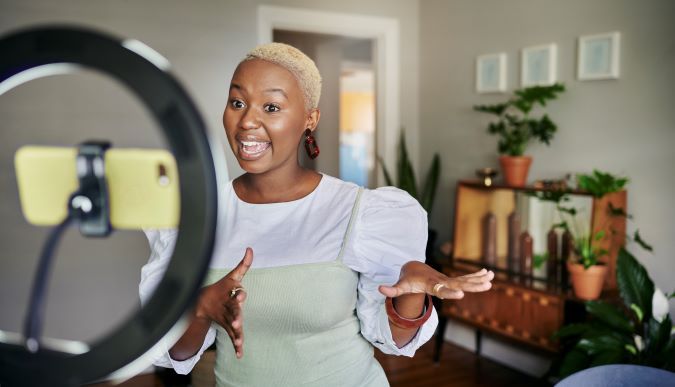 With an estimated 1.4 billion people on the platform worldwide, the app has tried to cater to what consumers want, while also watching their competitors, mostly TikTok, and what they're doing to keep up with the times. As anyone who has been on the internet in the last few years knows, TikTok is a video-sharing app that has taken the world by storm. With its funny, creative, and sometimes strange videos, TikTok has accumulated a huge following of users who enjoy spending their time watching short form videos. Now, it seems that Instagram is trying to cash in on TikTok's success by rolling out a more TikTok-like feed and focusing more on Reels and Stories. While everything evolves with time, many people are upset at just how much Instagram has changed and veered off the path of what it started out as —the photo-sharing app that many had grown to love. 
Although video content is believed to generate more engagement, the truth is that not everyone prefers videos to photos. For example, one viral post stated, "I don't want Instagram to become another TikTok. I go on there for the pictures, not the videos." This sentiment is shared by many who enjoy the static nature of photos and appreciate being able to scroll through a feed quickly without having to watch videos.
Another viral post that gained a lot of traction stated, "Make Instagram Instagram again. Stop trying to be TikTok, I just want to see cute photos of my friends. Sincerely, everyone." This post has sparked an online rally cry – it now has over 2 million likes and has been shared by some of the platforms top content creators like Kim Kardashian and Kylie Jenner, who have a combined following of over 600 million people on Instagram.  
Instagram CEO Adam Mosseri has been responding to the backlash about Instagram's changes, most recently stating that they are stepping back on the TikTok style format. In an interview, he also stated, "I'm glad we took a risk — if we're not failing every once in a while, we're not thinking big enough or bold enough." This just goes to show that when a social network's influencers get too big, it can no longer write its own rules.  Creators DO have a say with what happens on social media platforms.
LET'S GET STELLAR TOGETHER!
Sign up for our newsletter and receive periodic tips and tricks to help your business navigate the latest marketing trends. We promise we won't spam you with stupid stuff or share your information with anyone!