Stellar Holiday Parties
It comes without fail every year. You know what we're talking about? Pleasant sweater weather temps begin to dip lower on the thermometer. Trees bear-all as they undress their colorful fall foliage. Daylight hours dwindle and nights enjoying the patio all but disappear. You wake up one morning and, BAM!
Suddenly your every minute is consumed with holiday preparations. For real? Already?Tree trimming, gift getting, package primping, family functions, and the…DUN dun dunnnnn…
Dreaded. Work. Holiday. Party.
Wah wah waaaaaah.
Don't worry – we are experts at having fun at Stellar, so we assembled a list of some of our favorite things to do that will make everyone on your invite list actually want to RSVP, YES!
Hit a Dueling Pianos Bar
When you put talented musicians that know how to work a crowd together with your office colleagues – you create the perfect opportunity to see Carol use her beer bottle as a mic – Pete dance on the table – and your boss literally lose her mind when she hears her request of Piano Man!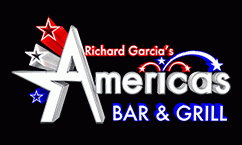 America's Bar has Dueling Pianos every first Saturday of the month starting at 8 pm!
Jump at a Trampoline Park
Take your holiday party to new heights! Play a friendly, yet slightly competitive, dodge ball game between colleagues, challenge your teammates to a dunk competition on basketball trampolines and even race up a rock wall or hang loose from a trapeze with your co-workers!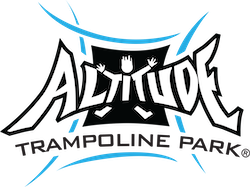 Altitude Chicago is the first and only trampoline park in the City. With 14 attractions, giant trampolines and foam pits, it's sure to be a fun time for all. Keep the party going with food and drinks in one of the private party rooms.
Play at a Vintage Arcade
Unlimited play on Galaga, Tetris, Centipede and Frogger – say WHAT?  Yes – check your local listings for great retro arcades to visit and play.  Create a bracket tournament to take the gaming to the next level.  Every guest will enjoy the memories they revisit and the challenge of recalling how to survive these not-so-easy anymore games!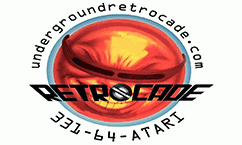 The Underground Retrocade's mission is to transport players back to their original arcade experience by featuring games from the golden era.
Go to a Live Music Event
You don't need to spend a fortune on concert tickets to enjoy live music.  Find a great local music venue and reserve their VIP section for your guests.  They will feel like rockstars as they enjoy some great local talent along with the latest emerging artists touring the area!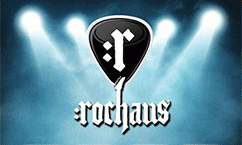 Rochaus is the newest 100-year-old music venue in the Northwest Burbs.
Host an intimate dinner
Bistro Wasabi is Chicagoland's destination restaurant for contemporary asian fusion cuisine! A unique blend of traditional sushi with Mexican, Korean, and French-inspired appetizers, entrées, and desserts. If you're a sushi lover, you'll be amazed by their sushi and maki creations.

With two locations to choose from, it is easy to make this restaurant your next holiday party destination!
There you go.  Plenty of ideas that we want you to pass off as your own!  Go ahead – book your holiday party – be proud to share it with your colleagues – and, for the first time in a long time – HAVE FUN at your work holiday party!
Party On!